This is our LAST FEW MONTHS before retirement.
We will close down our business on December 28, 2014!!!
We are already are running low on certain products so if you have a favorite... grab it now!
Our products are now being sold at our cost (or lower!!!) so catch us before we close!
Many thanks to all our customers that have made our business wonderful!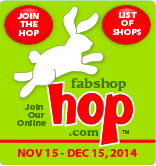 WELL...THIS IS IT!
Our site comes down on Dec 28th (and we'll be retired) so prices are now as low as we can go! Our bunny can't believe the crazy low prices so she has started with the occasion line (it is the holiday season!) to check out the
holiday card packs
. Check it out!!! ....... everything is incredibly priced to put our remaining inventory in your hands. Get what you need before it's gone! Enjoy!!!